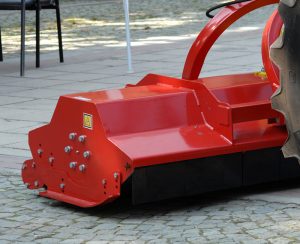 Tips For Choosing The Right FAE mulcher That Fits Your Needs
When it comes to clearing heavy foliage or heavy land clearing, mulchers are the most recommended machines. There are many brands mulching machines that you can select from in the market, and FAE mulchers are some of the best. The company has a reputation for releasing some of the best machines in the market.
However, it is also important to mention the company produces a vast range of models. Therefore, when it comes to buying FAE mulchers, you need to do thorough research to get the most out of the machine. If you are buying for the first time, these are tips that you need to consider while selecting:
The Power Of The Engine
One of the key things that you need to consider is the power of the engine. This is a very important thing that you need to consider if you are looking for the right machine. First, you need to know the kind of load that you are planning to clear. That will give you an idea of the kind of horsepower that can deliver great results. Every FAE mulcher has a specific horsepower and this you should peak one that suits your needs. It is also recommended that you seek professional help to this right.
The Type Of Mulching Head
The second thing is the kind of mulching head that you need. The company has various types of heads, depending on the kind foliage that is to be cleared. Make sure that you have selected the right based on your needs. Note that they are also multi-use FAE mulcher heads that can be used for a number of mulching conditions. So you have a vast range of choices to pick from. If you have a problem selecting the best one, seek professional help.
Quality of Cutter Tools
For the mulcher head to deliver great results, you need to consider the quality of the teeth fitted. There are various qualities you can select from based on your needs. Just make sure that you have selected the best quality. We highly recommend tungsten carbide tipped teeth as they offer excellent performance and productivity.
Technology Used
The mulching industry is changing really fast, and so is the technology. Check if the machine has the latest tech advances in the market. Check if most of the functions have been automated. Check the hydraulic system and other tech features that make a great mulching machine in your FAE mulcher.