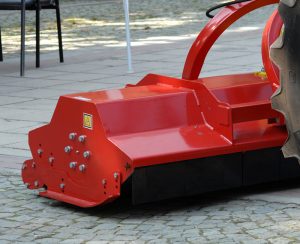 4 Benefits of Buying Forestry Mulcher Teeth Directly From JYF Machinery
Like in any market, there are benefits that come with buying directly from the manufacturer and not the middlemen. Although middlemen and dealers can sometimes help make the accessibility of wear parts easier, they can also make buying difficult and experience.
So, what the main benefits that machines used can from by forestry mulcher teeth manufactured by JYF Machinery direct from the factory? That's what we are going to look out for in this post. We have put together some of the reasons why we should deal directly with the JYF Machinery Factory:
Authentic Mulcher Teeth
One of the benefits that come with buying mulcher teeth directly from the factory is authenticity. There are many fake and counterfeit forestry mulcher teeth in the market, and you can be a victim as well. It is difficult to identify these parts, especially for first-time buyers. But if you choose to buy directly from the JYF Machinery factory, then the authenticity of the forestry mulcher teeth is guaranteed.
Quality Is A Guarantee
Guaranteed quality is another benefit that you get from buying forestry mulcher teeth direct from the JYF Machinery. The issue of quality tools is not going away any soon. With wear parts manufacturers mushrooming all over the market, it is difficult to tell the best quality parts. It also gets complicated when dealing with a middleman who has nothing to lose but just to make money. But buying forestry mulcher teeth directly from a reputable factory, quality is a guarantee.
Friendly Prices
Every machine user wants to save on the cost of wear parts. One of the best ways you can save money by buying aftermarket parts is by eliminating middlemen. That means you deal with the manufacturer directly. If you buy direct from the factory, you will be able to avoid all the costs associated with dealing with middlemen. That includes inflated prices because of the commission cuts. By buying directly, you will be able to buy at the factory price.
Fast Delivery
If you want your forestry mulcher teeth to be delivered faster, then you need to consider buying directly from the manufacturer. One of the reasons why we have machine parts taking so long to ship to the expected destinations is because of the long list of middlemen handling. But if you buy JYF Machinery forestry mulcher teeth direct from the factory, you will help increase the speed at which they delivered. The company sends tools to direct you by removing middlemen.